If you're planning a special event in the Hudson Valley area of New York, such as a wedding, quinceañera, or corporate gala, you may be searching for unique furniture rental options to make your occasion even more memorable. One option that's sure to add regal flair to any event is a throne chair rental. Who better to rent from then the good people at Dash Events
Throne chairs are a popular choice for weddings, especially for the bride and groom's sweetheart table or head table. They also make a statement at events like proms, birthdays, and other celebrations. Here's what you need to know about throne chair rentals in the Hudson Valley, New York.
What are Throne Chairs?
Throne chairs are ornate, high-backed chairs that are designed to resemble the thrones used by royalty. They are often made from high-quality materials such as velvet, leather, and gold-plated frames. Throne chairs are designed to be the focal point of a room or event, and they make for beautiful photo opportunities.
Throne chairs are versatile pieces of furniture that can be used in a variety of ways. They can be used as seating for the bride and groom, the guest of honor, or the event hosts. They can also be used as photo props, backdrops, or as part of the décor. Take a look at some of our inventory here.
Throne Chair Rental Hudson Valley NY
If you're interested in renting a throne chair for your event in the Hudson Valley, then visit the Dash Events Showroom located at 47 Bennett St, Middletown, NY 10940. We carry throne chairs in ever color and style.
When to Rent Throne Chairs
It's important to book your throne chair rentals well in advance to ensure availability. Our company requires a deposit to hold your rental items, so be sure to have your event details finalized before making a reservation. We are Throne Chair Rental Hudson Valley NY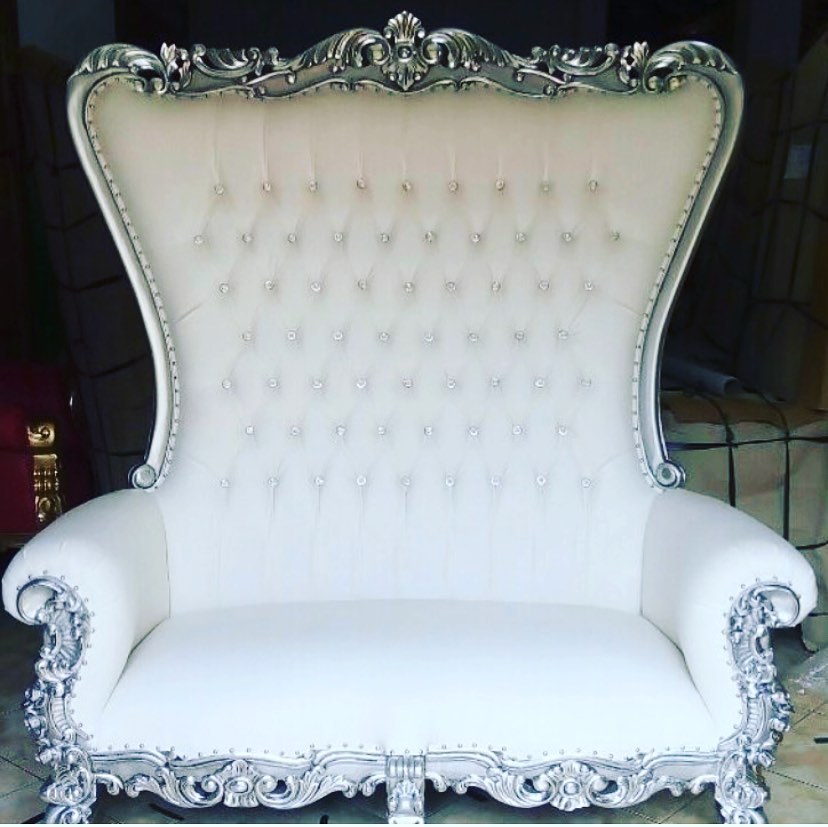 Enjoy our digital showroom here on Instagram
Conclusion
Throne chair rentals are an excellent way to add a touch of royalty and elegance to your event in the Hudson Valley, New York. With a variety of styles to choose from and delivery and setup services available from Dash Events. We also provide Hudson Valley Party Rentals it's easy to create a stunning event that your guests will never forget.